Item Donation
Donation Drop Spots and Hours:
Mishawaka: Martin's Paw Mart, Bittersweet & Lincolnway -or- 211 W. 16th Street 46544, 24hrs/7days
South Bend: ABC Clinic, 4525 South Burnett Drive,  M-F 7:00am-5:30p -or- For Pet's Sake Pet Grooming, 3023 W. Mishawaka Ave., M-F 7:30am-1:00pm, Saturday 7:30-11:00am
Save Purina Weight Circles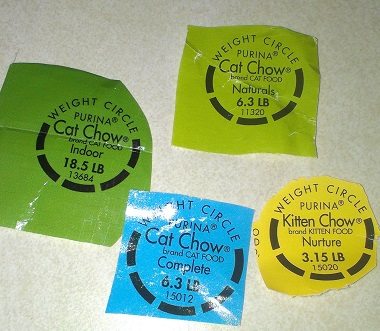 Save your weight circles from Purina Cat Food for us!
Donate Your Fresh Step Paw Points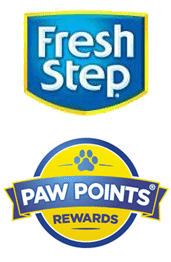 Click on the image above to find out how!

Wish List:
Dry cat food
Tuna
Puppy pads (large)
Laundry detergent
Bleach
Heated water dishes
Dog houses
Stamps
Small envelopes
Help Us Recycle, So They Don't Have to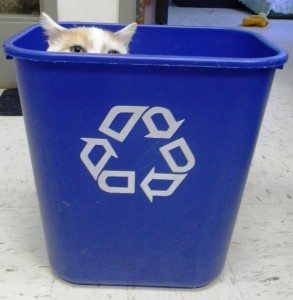 Recycle and Help Us Raise Funds for Community Cats! Let us help you recycle! We take used print cartridges, cell phones, and ipods.
Donate Cat Food
The Meow Mission has instituted a food program for Michiana's colony caretakers that need assistance keeping their colonies nourished. To qualify for the program, all cats must be provided quality colony care and be spayed or neutered (or in the process of).
"The worst sin toward our fellow creatures is not to hate them, but to be indifferent to them; that's the essence of  inhumanity" – George Bernard Shaw