Definitions
TNR (Trap/Neuter/Return): TNR is the method of humanely trapping feral cats, having them spayed or neutered, vaccinated for rabies and then returning them to their colony to live out their lives. TNR also involves a colony caretaker who provides food, adequate shelter and monitors the cats' health. TNR has been shown to be the least costly as well as the most efficient and humane way of stabilizing feral cat populations.
Caretakers: Compassionate community members who feed free-roaming cats.
Ear Tip: A widely accepted means of marking a feral cat who has been spayed or neutered. It also often identifies them as being part of a cared colony. Ear-tipping is the humane surgical removal of 1/4 tip of the left ear. The procedure is performed by a licensed veterinarian, typically during the spay/neuter surgery. This is done while the cat is anesthetized for spay/neutering and healing is rapid. It is completely safe and rarely requires special aftercare. Ear-tipping is especially important as it prevents an already spayed or neutered cat the stress of re-trapping and more importantly, an unnecessary surgery. Source: http://www.aspca.org/adoption/feral-cats-faq.aspx.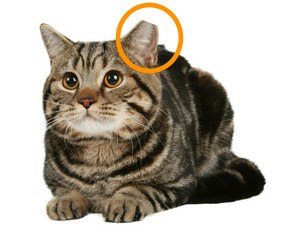 Colony: A group of un-owned, free-roaming cats.
The Vacuum Effect: Scientific evidence indicates that removing feral cat populations only opens up the habitat to an influx of new cats, either from neighboring territories or born from survivors. Each time cats are removed, the population will rebound through a natural phenomenon known as the "vacuum effect," drawing the community into a costly, endless cycle of trapping and killing.
Alley Cat Allies (alleycat.org): The only national advocacy organization dedicated to the protection and humane treatment of cats. An engine for social change, Alley Cat Allies was the first organization to introduce and advocate for humane methods of feral cat care, particularly Trap-Neuter-Return, in the American animal protection community. By establishing and promoting standards of care, our organization has brought humane treatment of cats into the national spotlight, now embraced by major cities and animal protection organizations coast to coast. In 20 short years, we've changed America to better understand and respect the lives of cats.
Today, more than 500,000 supporters look to Alley Cat Allies for leadership in the movement to protect cats' lives. We promote progressive policies for cats in communities all over America and we work towards a world that values the lives of all animals. Our two decades of experience in grassroots organizing, hands-on activism, and education has empowered policymakers, veterinarians, nonprofit and volunteer groups, activists, and caregivers nationwide with the tools and knowledge to practice, teach, and advocate for humane care for cats in their own communities. From a headquarters in Bethesda, Maryland, Alley Cat Allies' staff of more than 40 people provides the national voice for cats and the millions of Americans who value cats' lives.
Helpful, Educational Videos:
ACA how to trap a colony:
https://www.youtube.com/watch?v=STZrgEJz_mI
Setting up the drop trap and tearing it down:
https://www.youtube.com/watch?v=W2YhB5tnKXY
How to drop trap:
https://www.youtube.com/watch?v=1erbTKWwpNw
How to transfer from drop trap:
https://www.youtube.com/watch?v=rrMNDBmTKBk&feature=youtu.be
Cat Deterrants:
https://www.youtube.com/watch?v=5nnOibg6nYc
Other Resources
Alley Cat Allies' videos on TNR. Check them out at: https://www.alleycat.org/videos
Free TNR Webinars: Register for their next Webinar or view the recorded version. Learn the basics of Trap-Neuter-Return from the Experts: https://www.alleycat.org/Webinar
"The greatness of a nation and its moral progress can be judged by the way its animals are treated" – Mahatma Gandhi